PERSONAL TRAINER CERTIFICATION PROGRAM
Have you ever thought about becoming a personal trainer? Do you have an interest in exercise & fitness and love working out?
Do you want to be your own boss, start a new career (full or part-time) with endless possibilities, make your own hours, and earn great money?
The NIEW personal training certification program is truly the best place to become a fitness professional. The program is one of a kind and easy to understand because of the simple and straightforward manual.
You don't need prior experience or a college degree to become a NIEW Certified Personal Trainer. If you want to get your Personal Trainer Certification, you've come to the best place.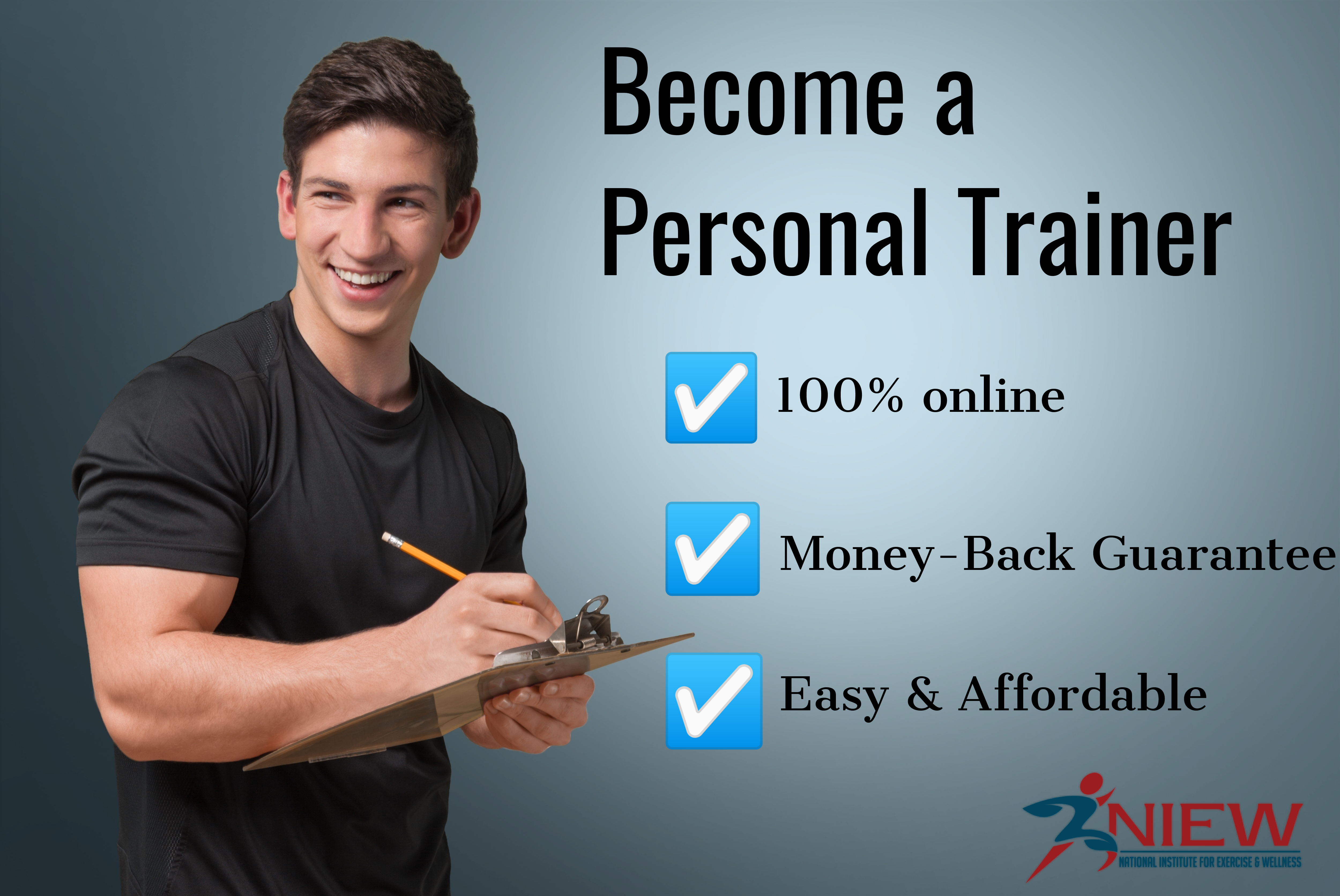 Benefits of the NIEW Personal Trainer Program
This program comes with many benefits including:
✓ 100% Online Certification Program
✓ Study at your own pace
✓ Money-back guarantee
✓ Free Counseling and Mentorship for all graduates
✓ Free Study Materials & Sample Quiz
✓ Free Final Exam retake
✓ Affordable cost
✓ No Extra Purchases & No Hidden Fees
✓ Unmatched Customer Service & Support
✓ Professional Personal Trainer Certificate & Letter of Recommendation
Personal Trainer Certification
There are millions of people ready to lose weight and get in shape
Become a Certified Personal Trainer!
✓ 100% Safe & Secure Checkout
✓ Instant Access
✓ Money-Back Guarantee

Join today and get 20% off!