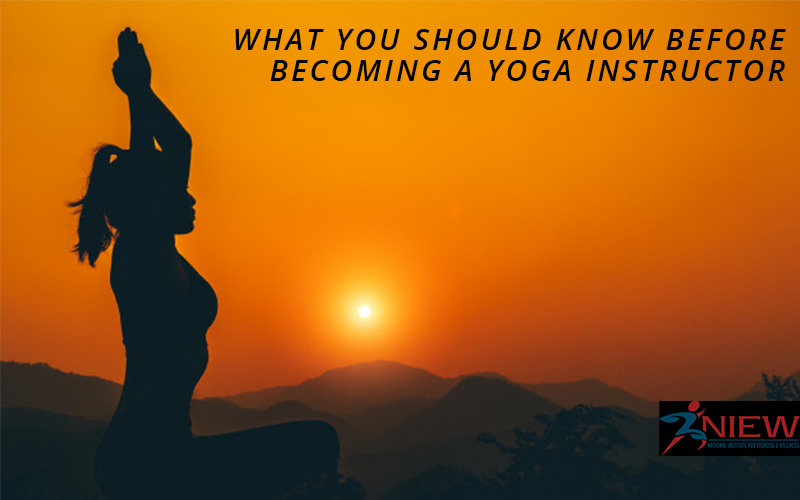 Yoga is a common practice today; many people enjoy yoga to keep their bodies fit and healthy. It is also a good way to calm minds and to gain inner peace. Mastering yoga teaching can be a challenge because different techniques need to be learned and understood. Below are ways in which it would be helpful for you to get some insight on how to be a good yoga instructor.
COMPLETE KNOWLEDGE OF YOGA:
To teach something to someone, you must have a sound knowledge of the topic you are going to teach. The same goes for being a yoga instructor. You should have complete knowledge of all styles and types of Yoga. Like Karma Yoga, Yin Yoga, Acro Yoga, Athletic Yoga Style, Gentle Yoga Style, etc. And you should also have an understanding of instructing or suggesting those yoga types according to individual needs, capability, and condition.
DEVELOP FLAWLESS COMMUNICATION POWER:
To be a successful Yoga instructor you need to be an excellent communicator. Adapt to strong communication skills and the ways you should address your students or the tone you use to speak in the yoga room/studio or enunciate your words well so that you will be understood well by them. If your students don't understand what you are instructing them, they might get frustrated and start skipping your classes or even stop coming to you. Moreover, good communication skills even help you to do good marketing of your yoga practices and bring more students to you.
HAVE SOME PRACTICE FIRST BEFORE STARTING IT PROFESSIONALLY:
Before diving into the profession as a yoga instructor, you must practice the steps well beforehand by yourself. Instructions and demonstrations need to be flawless in front of your students. There are many types of people that you will be instructing, a pregnant woman, an individual with a disability, or always an angry uncle. For dealing with them accordingly you need a lot of confidence and a proper skillset. This is why it is always better to practice before teaching. You can try maybe on your mom, brother, sister, or dog, simply anyone who listens to you and can understand your instructions, then analyze every detail of your practice that where are you lacking, and what things you should improve.
DEVELOP FLEXIBILITY:
If you're into yoga, then you must be quite familiar with the word Flexibility. Here flexibility doesn't mean how much you can bend your body without having a bone break, but the ability to stay calm, composed, and relaxed in every situation, or dealing with any person no matter how hard they are to deal with. People feel a little annoyed to perform yoga in the initial stages, someone may have a rough day or might not be in the mood to meditate or perform yoga but as a yoga instructor, you should have the ability to understand them and be flexible in dealing with them.
YOU MUST BE SUPER ENGAGING:
Being a yoga instructor is not all about telling your students to do things but showing them the proper procedure of doing yoga. Remember the human mind learns and then adopts more what it sees than what it listened to.
A good yoga instructor should be engaging and pro-active with their students. It will keep your students engaged and active as well and they will want more yoga to learn.
BE PASSIONATE AND KEEP LEARNING AND EVOLVING:
If you want to be successful, then remember the work you do needs to be done with passion and enthusiasm. Do it with excitement! Being a yoga instructor can be very rewarding, but only when you have a passion for the practice, otherwise you will soon get tired of instructing classes back-to-back and spending the number of hours working behind the scenes to keep your business up and onwards. Moreover, always keep learning and evolving on and off the Yoga mat.